A $4 million gift from Edward C. Abrahamian and his wife, Sandra, will fund student scholarships and support resources at the USC School of Pharmacy, as well as the USC School of Architecture.
Edward Abrahamian is a USC alumnus who earned his bachelor's degree in architecture in 1963. His older brother, Frank Abrahamian, graduated with a doctorate from the pharmacy school in 1959.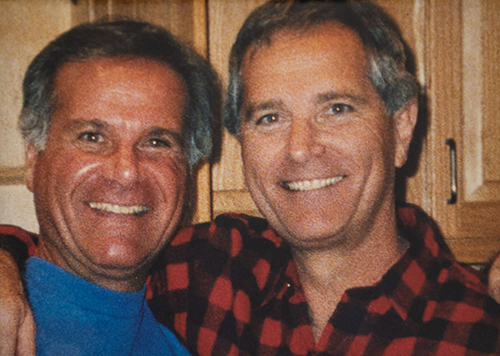 In honor of his late brother, Abrahamian donated to the USC School of Pharmacy to establish the Frank C. Abrahamian Endowed Scholarship Fund. Full-time students enrolled in the Doctor of Pharmacy program will be eligible for the scholarship. The gift will also create the Frank C. Abrahamian Endowed Technology Fund to maintain and upgrade classroom technology such as audiovisual equipment, digital monitors and interactive 3D modeling tools.
"This generous support will not only provide scholarships to our outstanding students but will also give our faculty the tools they need to ensure our students are prepared for successful careers in a dynamic health care environment," said Vassilios Papadopoulos, PharmD, dean of the USC School of Pharmacy. "We are very thankful to Edward and Sandra Abrahamian for collaborating with us to create this beautiful tribute to his brother."
Shortly after his brother's death from thyroid cancer in 2008, Edward Abrahamian decided to use some funds from a charitable family trust to memorialize his brother. He established a short-term scholarship in Frank's honor at the USC School of Pharmacy and later funded another at the architecture school.
As he later began thinking ahead to his legacy, Abrahamian decided to dedicate his estate to creating more student services and scholarships that would live on in perpetuity. His recent $4 million pledge to USC felt like a fitting way to honor his family.
"The older I get, the more I appreciate my family — my mother and father, my brother," he said. "They are so deserving of being memorialized like this."
— Eric Lindberg
This article has been edited and trimmed to fit HSC News publishing guidelines. To read the full, original article, click here.