This spring, Keck Medicine of USC staff found themselves on the front lines in the response to COVID-19. Helping patients requires teamwork involving many different kinds of specialists, some of whom may not be at the forefront of people's minds. Three of these specialists — a respiratory therapist, a music therapist and an anesthesiologist — have offered to share their stories of the COVID-19 front lines.
Respiratory therapist: Brian Dodero, RRT-ACCS, RCP
Dodero might insert a breathing tube into a patient's throat one moment, then resuscitate another a few minutes later. He serves at Keck Hospital of USC in one of the riskiest jobs in the COVID-19 unit.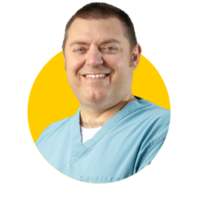 "This type of disease causes acute respiratory distress syndrome — an excess buildup of fluid in the lungs that basically drowns the patient. We need to turn patients over in order to ventilate different areas of the lungs. We'll have four people in the room just to turn the patient. You have to imagine: They have tubes and lines coming out from all over their body and an endotracheal tube coming out of their mouth. If they're lying on their stomach, where's that tube going to go? You have to turn their head and position them carefully.
"One patient was a little younger than me, but not by much. I don't believe he had a previous medical condition, but he came in positive for COVID-19 and was critically ill on a ventilator.
"He stayed intubated for 17 days, but he recovered and left the hospital. To me, that was incredible.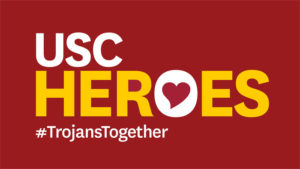 "Seeing a younger patient like that in such a critical situation was scary, because all you hear on the news is that young people are fine. He wasn't fine. He was on death's door. But he pulled through and recovered. And it was because of great teamwork — the doctors, the nurses and the respiratory therapists who took care of him."
Music therapist: Miko Shudo
Shudo was normally assigned to older patients in psychiatric care at USC Verdugo Hills Hospital, but her world changed when COVID-19 patients started to arrive at the facility. She played music for them to provide what comfort she could.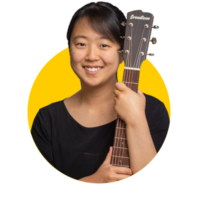 "On the hospital floors, I'd set up a chair by a pod of patient rooms and play something soft and consistent. It's not really to perform but to create an ambience of relaxation. I play maybe 10 minutes in one spot and then move to the next pod of rooms.
"One time, as I began playing, I saw a door was shut and a COVID-19 patient was inside the room. I stayed close to that door and played one of my normal relaxation progressions. After I finished, I suddenly heard clapping.
"I asked if they would like to hear another one. I don't remember what it was, whether it was something they said or if it was more clapping, but they signaled to me that they wanted to hear more. And so I kept playing. In total, I probably played four songs for them.
"Before playing the last one, I talked to them, saying, 'We're thinking of you. We're out here, even though we can't see you and interact with you in a more normal way.' It was the best I could do in that moment. After the last song, they clapped again and through the door I could hear, 'Thank you.'"
Anesthesiologist: Michael Kim, DO
Specializing in critical care at Keck Hospital, Kim serves as an anesthesiologist for the sickest patients. He strongly believes that everyone deserves diligent care, dignity and respect, whether they have COVID-19 or are in critical care as the result of an accident or other illness.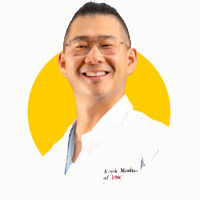 "Honestly, I think most of us approach work the same way we did before COVID. We just deliver care; it's our job. We trained hard to take care of sick patients, and we do just that.
"I see it every day with physicians, nurses, environmental services workers, respiratory therapists, X-ray techs, nutritionists, occupational therapists and physical therapists. When I'm sitting around at night in our COVID unit, it's really cool to watch all these people donning their PPE, delivering excellent care to these patients who are extremely sick.
"If there's a chance to talk to patients, I reassure them that they have excellent caregivers around them. If the patient is intubated, all I can do is whisper in their ear and let them know they are being well taken care of."
— Elisa Huang and Eric Lindberg
Interviews have been edited to fit HSC News publishing guidelines.