For as long as she can remember, Stacey Dusing, PhD, PT, has felt a calling to help children. Even as a young adult, the new director of USC's Motor Development Lab taught swimming and coached sports. "I always knew I'd work in pediatrics as a physical therapist," she said.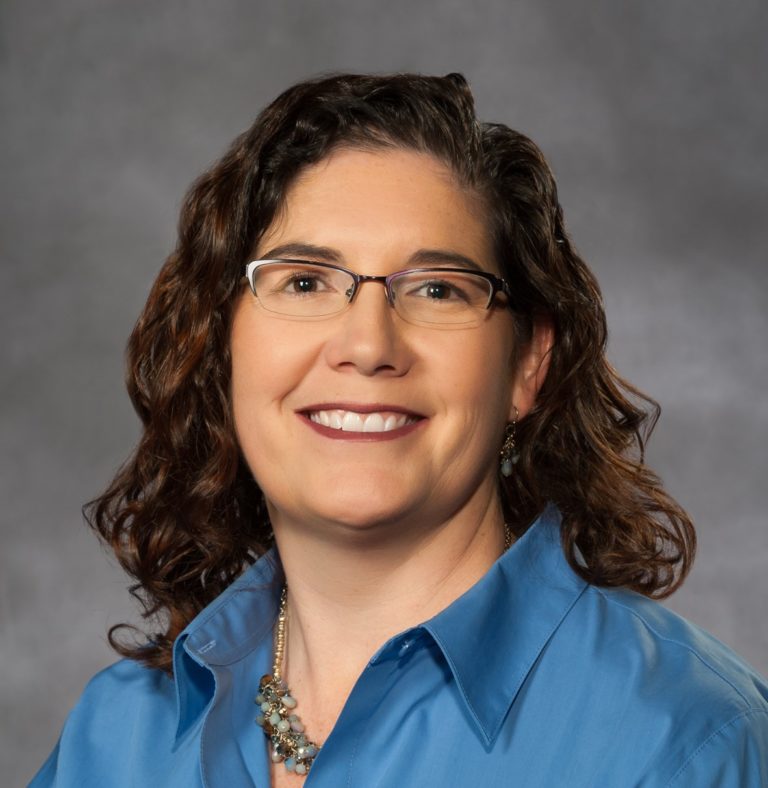 Dusing's dedication to the field was recently rewarded when she was named a Catherine Worthingham Fellow by the American Physical Therapy Association for her unwavering efforts to advance physical therapy research.
"I was incredibly honored," said Dusing, who also is an associate professor of physical therapy at the USC Division of Biokinesiology and Physical Therapy. "It's such a great field to be in. I'm grateful to have had so many opportunities to contribute to the profession and that they are being recognized."
She joins a prestigious delegation, with USC having nine Catherine Worthingham Fellows, the highest concentration of all physical therapy schools across the nation.
Premier infrastructure
Previously a professor of physical therapy at Virginia Commonwealth University, Dusing officially started at USC in early April as the director of pediatric research. She is awaiting her official appointment as the new holder of the Sykes Chair in Pediatric Physical Therapy, an endowed chair previously held by Linda Fetters, who retired in 2018.
"I've practiced as a physical therapist my whole career and have been doing research for nearly 20 years. I just loved the idea of helping kids, but as practicing clinicians, we don't actually know what works," she explained. "As I got more interested in research, I said, 'You know what? This is how I can contribute more to the field than being a full-time clinician.'"
Dusing now wants to help mold the next generation of researchers so they can contribute to much-needed pediatric research. She says USC's premier framework will allow that to happen on a large scale.
"USC has a great infrastructure for supporting pediatric-focused research," she said. "The draw for me was the idea that I could come and help grow pediatric research — not just at USC but across the country — and the ability to collaborate with people around the world. It just advances the field."
Motor development lab
Dusing's lab focuses on evaluating the motor and cognitive development of young infants — those who are developing typically and those who are either at high risk for having developmental problems or who already have them.
"I'm interested in how the motor skills of infants impact their thinking," Dusing said. "I have a clinical trial site that's still open in Virginia. The assessments and interventions are being done in Virginia, and all the data will come here for scoring of motor and cognitive skills, as well as neuroimaging protocol. We look at how the brain changes in response to physical therapy intervention, and whether or not it matters how early we provide the intervention."
Dusing works with neonates (infants born more than three months preterm) to see if a physical therapy intervention performed on infants before they leave the hospital can change their brains, so they're more receptive to learning in the long term.
"Students here will be looking at some of those imaging results to better understand what we're actually seeing," Dusing said. "Then they'll watch many videos to identify infant behavior — looking at when a baby learns to reach or hold their head up."
A collaborative spirit
Currently, the Motor Development Lab is undergoing renovations that include combining three rooms into two and adding an observation window so parents can view assessments.
Aside from the project's completion, Dusing is most looking forward to having face-to-face collaborative meetings. "I love to sit in a group of people and just brainstorm," she said. "I can't wait to start hiring my team and hire DPT students and grad students to start working on this research. It gives them a different perspective of the fields they're entering when they've been able to contribute to research."
— Michelle McCarthy