He's a respected researcher, prolific author, valued mentor, and selfless humanitarian.
For Henri Ford, professor of surgery, vice dean for medical education at the Keck School of Medicine of USC, and vice president and chief of surgery at Keck School-affiliated Children's Hospital Los Angeles, life's journey has been one of learning, sharing and giving.
To honor his many contributions to healthcare, diversity and philanthropy, Ford was given the 2013 NMF Academic Medicine and Clinical Practice Award by National Medical Fellowships. The award was presented at the NMF Champions of Health Awards ceremony on June 26 in Los Angeles.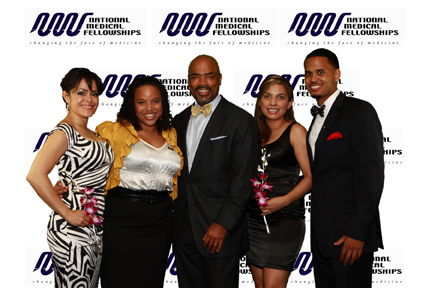 National Medical Fellowships is a nonprofit organization that provides scholarships and service-learning programs to underrepresented minorities in the health professions.
"I am deeply humbled that NMF, an organization that I hold in such high esteem, has chosen to honor me tonight," Ford said during a speech that focused on pediatric care. "I feel tremendously blessed that I am being recognized for something that is simply part of my fabric or constitutional make up, the opportunity to take care of sick children, to teach residents and medical students, do my research and serve as a role model for young men and women, especially those from the inner city and indigent communities."
Born in Haiti, Ford came to the United States at 13. A graduate of Harvard Medical School, he served as surgeon-in-chief at Children's Hospital of Pittsburgh and chief of the Division of Plastic Surgery at the University of Pittsburg Medical School before joining Keck and CHLA in 2005. He has returned to his native country numerous times to provide medical care, including returning several times in the months after a devastating 2010 earthquake.
In his remarks honoring Ford, Keck and NMF alumni Dr. Richard Zapanta praised not only Ford's humanitarian work, but also his passion for educating future generations of doctors.
"Needless to say, as a professor and pediatric surgeon, Dr. Ford has served as a great role model for pre-med, medical students and young doctors, especially those from underrepresented countries," Zapanta said.