The USC School of Pharmacy has partnered with the City of Los Angeles to provide free flu vaccinations at various COVID-19 testing locations across the city. With flu season quickly approaching and COVID-19 remaining a threat, Los Angeles Mayor Eric Garcetti urged Angelenos to get flu shots in the hopes of avoiding a "twindemic" during a Sept. 22 news conference.
"Every year, the flu affects some people in a very extreme way and those hospital beds can become competitive between COVID-19 patients and flu patients and overwhelm our hospitals," Garcetti said.
Flu shots are now being offered to Los Angeles residents for free, with or without insurance, at the city's mobile COVID-19 testing sites. Appointments are not needed for these vaccinations.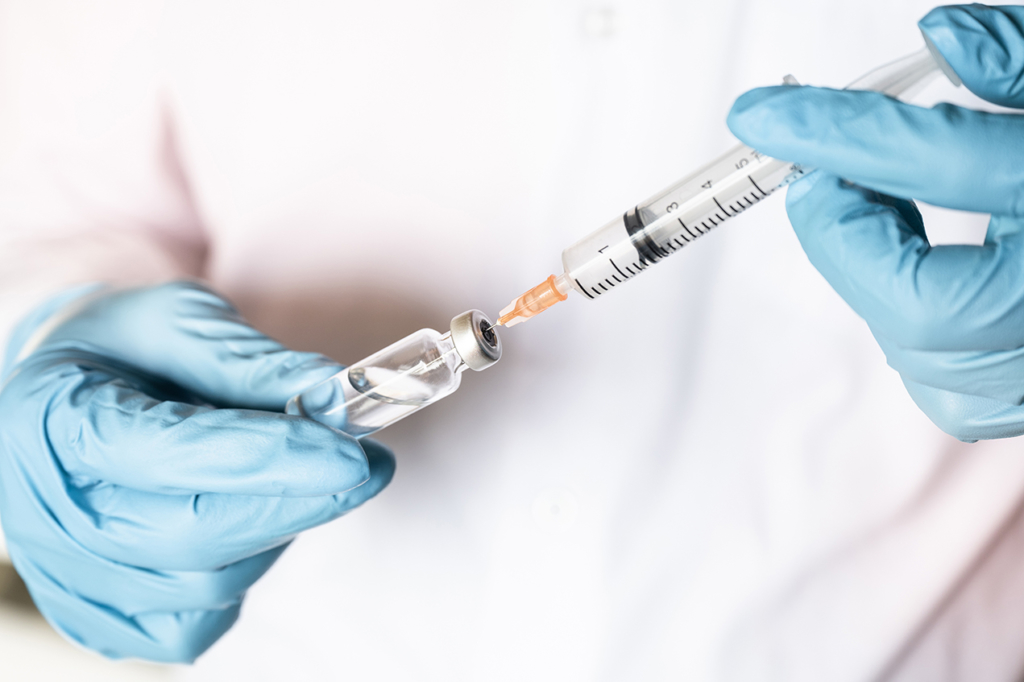 "The goal is to bring COVID-19 testing and flu vaccines to people in the city who can't easily access these services," said Richard Dang, PharmD, RPh, an assistant professor at the USC School of Pharmacy who is overseeing the initiative.
Everyone 6 months of age and older should start getting a flu shot now, before flu season begins, said USC School of Pharmacy Dean Vassilios Papadopoulos, PharmD, PhD.
"It is likely that flu viruses and the virus that causes COVID-19 will both be spreading these coming months. So this year, it is more important than ever to get a flu vaccine," Papadopoulos said.
He also noted that pharmacists play a critical role in response to the COVID-19 pandemic, especially when it comes to vaccinations.
"Not only does it protect you and your loved ones against the flu, but as the mayor said, it can also save health care resources for the care of patients affected by COVID-19."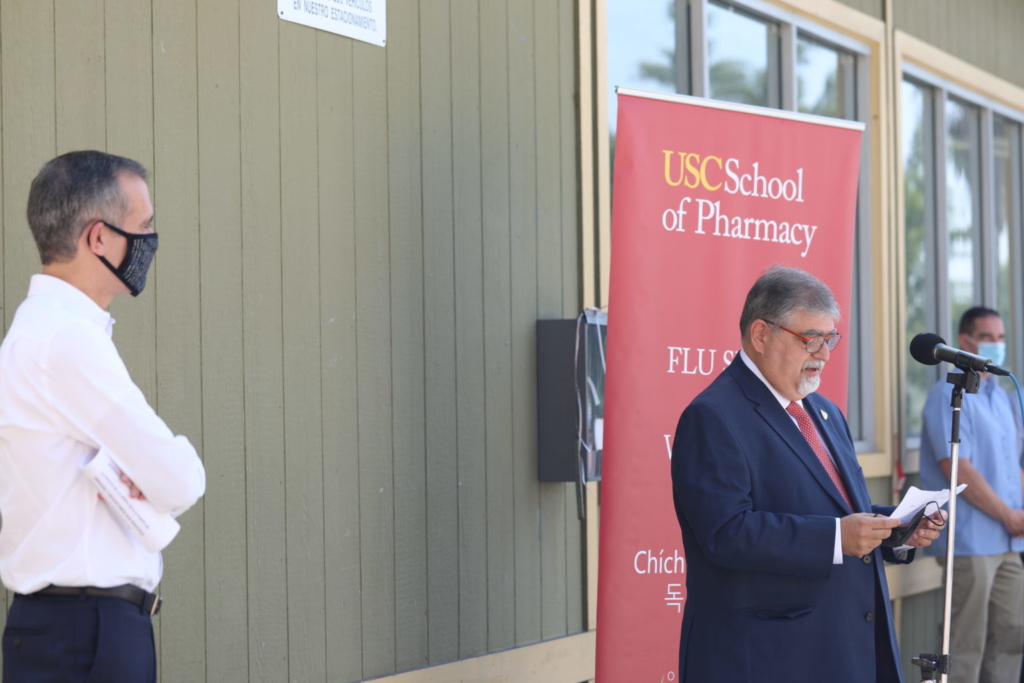 Each mobile flu shot site will be staffed with a mix of USC pharmacists, residents and students currently enrolled in an Introductory Pharmacy Practice Experiences (IPPE) or Advanced Pharmacy Practice Experiences (APPE) rotation. COVID-19 precautions are taken to protect staff and patients.
Los Angeles resident Elizabeth Meza received her first-ever flu shot during the program's launch and said she was surprised at how quick the process was.
"It was so easy and painless," Meza said. "I'm going to tell my friends and family to come too."
Anyone interested in learning more about the program or finding a location can visit coronavirus.lacity.org/flushot.