Beating out hundreds of entrants, a third-year psychiatry resident at the Keck School of Medicine of USC has recently been named the winner of two separate prestigious awards.
Sean Sassano-Higgins was one of only 13 people in the country chosen for a GAP Fellowship, awarded by the Group for the Advancement of Psychiatry.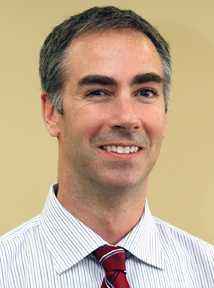 During the two-year program, Sassano-Higgins will attend four semi-annual meetings and work on a project with a GAP committee. The fellowship allows participants to meet and collaborate with some of the leading psychiatrists in North America and build relationships with other fellows.
Marcia Goin, a clinical professor at the Keck School and GAP's president-elect, said Sassano-Higgins is the first GAP fellow from USC in 30 years.
"To have achieved this is a very important step for him," she said. "People across the country look very carefully at the suggestions that come from GAP."
For the second honor, Sassano-Higgins was one of only 13 winners selected from 450 entrants in the Beck Institute Student Scholarship Competition. He will attend a four-day workshop in August, when he will meet with Aaron T. Beck, the founder of cognitive behavior therapy.
Sassano-Higgins, who plans to pursue a career in adult psychiatry, credits his success to his professors.
"I feel incredibly fortunate to have had such wonderful supervisors. They have taught me very well," he said. "I would like to remain in academics after graduation, hopefully at USC, as I consider it to be my home."